φlux
May 24
No fatalities in I-5 bridge collapse in NW Wash. -
Bridge collapse over the Skagit River dumped vehicles and people into the water; 3 people rescued
Hummingbird drunk on nectar.
(via voldkae)
Though the actual response of the "future mathematician" is trivial I guess they're demonstrating a greater capacity for critical thought in that the (presumably meant to be snarky) reply elucidates that the questioner didn't rigorously ask what they presumably meant to ask i.e. "is π rational?" <—> "Can π be arrived at by dividing unity into m pieces and taking n of them, where m and n are integers"
<—> "Can π be expressed as a fraction that has an integral numerator and denominator?".

And the "A+ math student" arguably isn't sufficiently precise in their definition of rationality. "Equivalent to a ratio of integers" would seem to be accurate.
But even if one assumes that by "a relationship between two numbers" they mean a relationship between (two) integers (such that the relationship between a circle's diameter and circumference lengths don't qualify) the definition would still admit at least some algebraic irrational numbers; taking the integral nth root of an integer m is "a relationship between (two) integers".

On the other hand being able to infer and answer what the questioner actually meant to ask would seem to be an important ability for a prospective professional mathematician to have just as rigorous conceptualization and expression is.

I mean in this case it's easy for most people to infer what the questioner was trying to ask so the future mathematician's greater inclination towards rigor is a distinction in their favor with respect to the career.
But I feel like there are somewhat-analogous situations of communicative and sometimes even conceptual ambiguity that arise in the context of far more difficult math where it's actually not a trivial undertaking to understand what someone's trying to express.

Hmm so I ended up writing a bunch about this despite not finding it all that novel or important in the scheme of things. I guess that's an aspect of my OCDishness at work. =>.>=
(via indoomitably)
May 23
RONJA - Wikipedia, the free encyclopedia -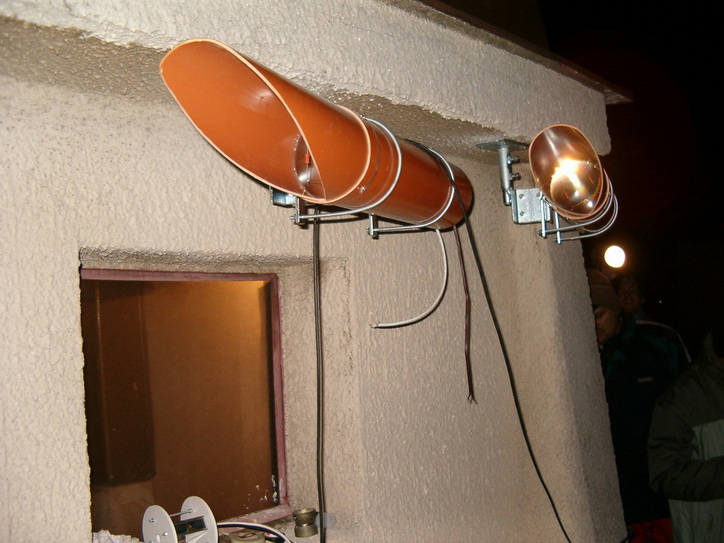 "RONJA (Reasonable Optical Near Joint Access) is a free-space optical communicationsystem originating in the Czech Republic. It transmits data wirelessly using beams of light. Ronja can be used to create a 10 Mbit/s full duplex Ethernet point-to-point link.
The range of the basic configuration is 1.4 km (0.87 mi). The device consists of a receiver and transmitter pipe (optical head) mounted on a sturdy adjustable holder. Two coaxial cables are used to connect the rooftop installation with a protocol translator installed in the house near a computer or switch. The range can be extended to 1.9 km (1.2 mi) by doubling or tripling the transmitter pipe.
Building instructions, blueprints, and schematics are published under the GNU Free Documentation Licence. Only free software tools are used in the development. The author calls this level of freedom "User Controlled Technology". Ronja is a project of Twibright Labs…"
(Source: stripe-your-tiger, via shegufta)
'PBS NewsHour' driver killed by off-duty deputy, police say -
Authorities said the 22-year-old man was fatally shot in Alexandria by an Arlington County officer.
Malaysia arrests opposition figures -
Three people detained on sedition charges as police launch crackdown on dissent.
Niger car bombings leave many dead -
At least 21 people killed in simultaneous blasts at military camp and uranium mine in two northern cities.
A graph showing our best knowledge of star cycles
(via drjamie)
(Source: growlithes, via shegufta)